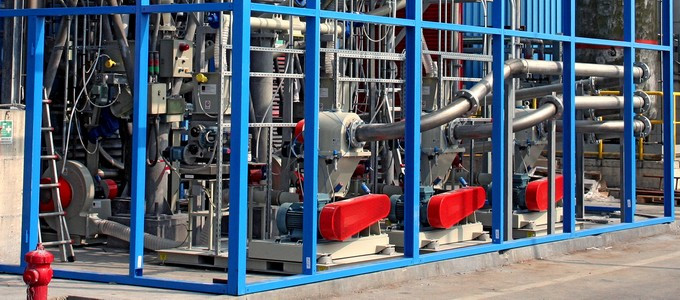 Before-Sale Service
Understanding and assisting the Customer from the initial contact is G.T.S. commercial philosophy.
Our "mission" is to act so that our Customers get the best results both in operative and economical terms from their investment, through:
• the selection of the most suitable machine model for their actual needs;
• design and installation of machines meeting specific requests;
Training
Once the commissioning has been completed, we provide basic training on the functioning principles of the grinding system and on the procedures for planned and extraordinary maintenance, in addition to the supply.
On request, a further training session can be supplied by G.T.S. technicians with more detailed practical and theoretical lessons using specific documentation.
A suitable theoretical and practical training of the staff assures the best use of the equipment and produces important cuts on managing and maintenance costs.
After-sale
G.T.S. guarantees a valid and quick support to any request for assistance. The technicians are available both for a simple clarification on the phone about the functioning and for a prompt intervention on the equipment in case of urgent need.
The warehouse assures the availability of spare parts and quick delivery even for shipments outside Europe.
The standard components used in the manufacturing of G.T.S. equipments, both for mechanical and electrical parts, are supplied by leading international companies therefore assuring the Customer their effective availability all over the world.
Test and Hire
At its own headquarters G.T.S. has an industrial grinding test equipment for the evaluation of the manufacturing capacity and the study of the most suitable solutions for the Customer's products and special requests.
In order to test the machine in actual conditions of use G.T.S. provides a pilot equipment equipped with classifier mill, fan and control system, which can be used directly at the Customer's site and is easy to integrate in pre-existing plants