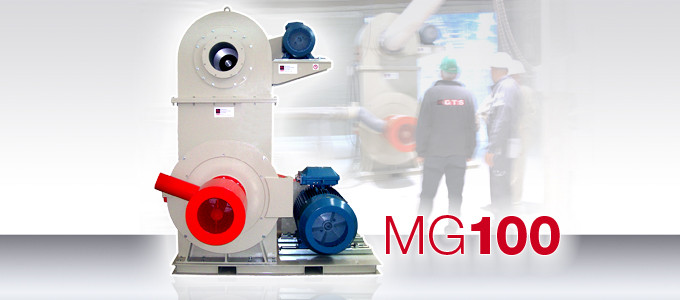 11-09-2011
A new model of the MG Series
New Classifier Mill MG 100: 100% performance.
G.T.S. further complements the series of its mills selectors with the new model MG 100 specifically designed for high flow rate.
Since the first installations the Classifier Mill MG 100 showed to guarantee:
100% efficacy
reaching the required fineness, even the lowest, maintaining excellent levels of production
100% efficiency
optimizing the power consumption per unit of product obtained;
100% reliability
minimizing the routine maintenance thanks to the presence of the uncrossed fan and the filter.